Dear Emails,
Thank you so much for getting out of my inbox. I think 150 emails a day is far too many. I appreciate you leaving my inbox and jumping into my sorted/finished folders.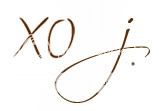 ps. how fun is
this
website. She writes a thank you letter for everything. my mom taught me well also. above is my thank you for today. my emails are getting out of control.
pps. Heading to Jimmy Kimmel tonight! My boss is the guest!!