oh hi! remember me? i sure hope so. i promise i'm alive and kickin. even though i literally heard crickets when i opened my blog up today. my sincere apologies. i have been quite the busy bee lately with both work + play. let's recap, shall we?
i went to NYC, home twice, a bachelorette party in LA and another in Mexico on a cruise ship, 1 wedding, lots of soccer games, a visit from mom + brother, organized my life, caught up on work, got back in the gym, read a few (amazing) books, laughed a lot, cried a lot, celebrated my dad's 2 year anniversary, and realized how truly grateful i am for the life i was given and the people that are in it (more on that soon). i hope you didn't delete my blog in the last month knowing and trusting i would be back, one day. so here i am........ lots of fun stuff coming your way so hold tight....
and ps. the emails, texts, phone calls, etc. etc. regarding my last post meant the world to me. i truly am a lucky soul.
pss. i have also been oober obsessed with pinterest (what's new?) so if you wanna follow me, you can find me here.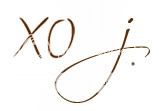 {photo source: designlovefest blog via pinterest}