fun photo friday.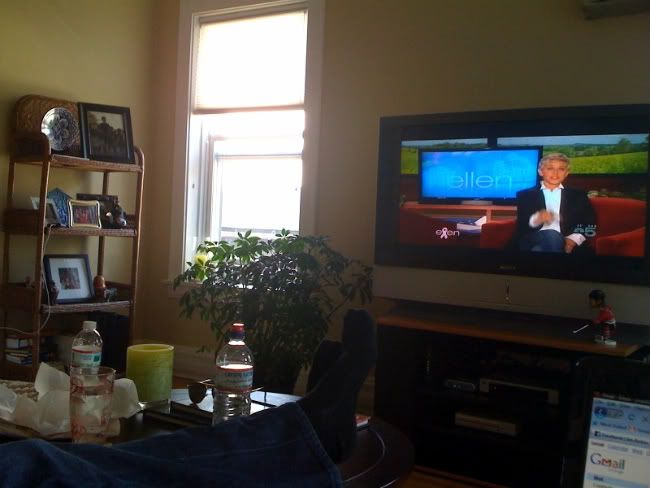 this is exactly what we are doing at this moment in

Chicago

.
resting, eating, and hydrating

(and of course laughing at Ellen)
Jill and i picked up my brother at the airport this morning then grabbed sandwiches and salads

(and lots & lots of water)
we are resting until dinner with friends tonight
...
then off to the

Fire game

to root on

#6

.
2 days until the big day.
getting excited!!!