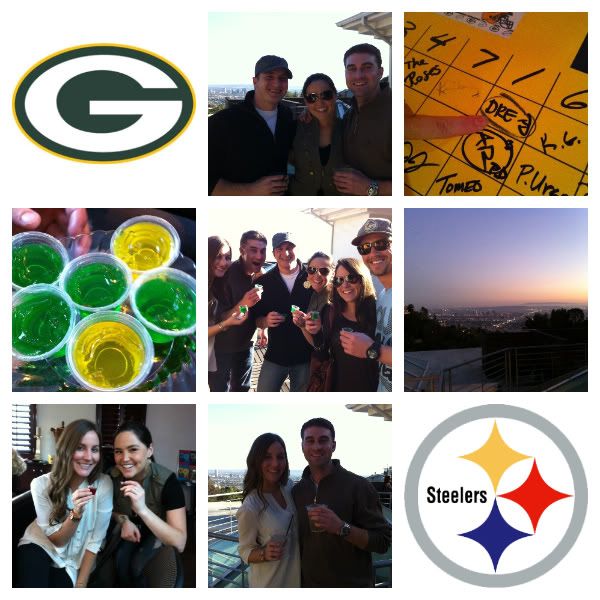 For the Super Bowl this year the gang went to LA
(to the nicest 4 story house ever)
i didn't care about the game (it wasn't the Saints)
but had an amazing time!!!
let's break it down:
movie theater to watch the game
catered with amazing food
elevator
in the house (no big)
brother won $390 in squares as did CJ!
only in LA...
Happy Monday!
thankfully i am not hurting like i thought i would be. phew.