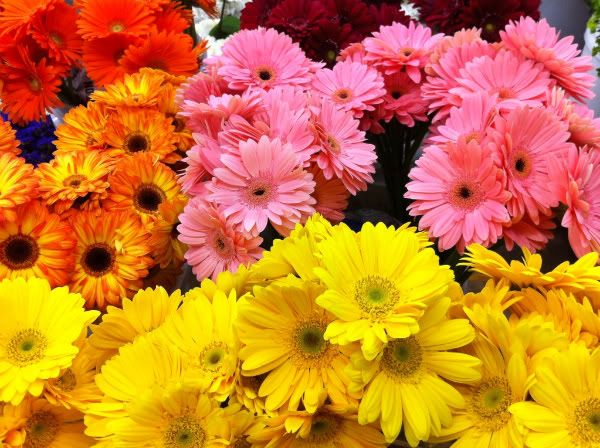 LA is one of those places where you can literally never run out of fun things to do,
events to plan, and new places to see. I am planning a few weddings for 2011 and one
of which is doing their own flowers for the bouquet and center pieces. i love the idea
of bringing more of yourself into your own wedding (and not to mention saving tons
of money in the process). i have been to hundreds of different flea markets, farmers
markets, and flower marts. NONE of which are as fun as the LA Flower Mart. The
flowers are overwhelmingly beautiful and you literally can be in their for hours.
Last week I went to scope out the scene and see what flowers will be perfect for a June
wedding. I am already envisioning exactly how i want them to be placed on the tables.
I love a good wedding and more importantly the perfect flowers to match.