magic castle.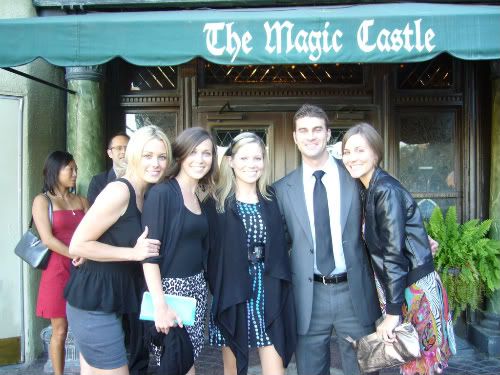 Over the weekend we went to the world famous magic castle in Hollywood.
um, google it.
this place is UN-REAL.
i don't really believe in magic, but let's be honest...
anyone who can make a $20 bill (that i have written on) appear later INSIDE a Splenda packet (sealed and all) is my new hero.

it was amazing.
and we had a wonderful sit down meal that was delicious!!!
we even ran into jason sudeikis - one of my most favorite SNL peeps.

it's a member's only club (you gotta know a magician)
thankfully for us, we do!

i want to go back.
i love magic now.