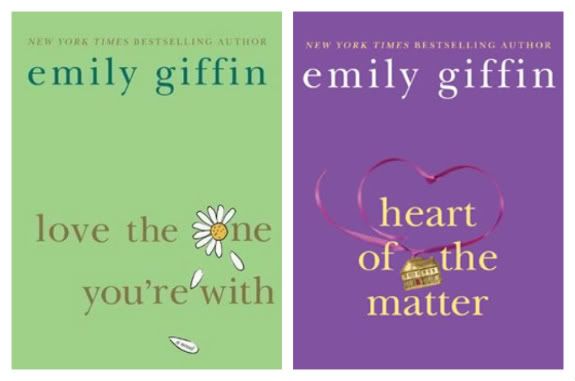 over the past 2 months i have been reading these
5 books.
i started with Emily's first book then didn't want to stop....
they are such easy, fun, quick reads.
i finished book #5 at midnight last night
(5 hours of sleep does not look good on me btw)
i just can NEVER put her books down!!

i
love
emily giffin.
since i don't have much time during the day,
i make sure i have about 30 minutes to an hour before bed
(instead of watching tv, i read... mom, you're so proud right?)
i finished her last book last night and i am quite sad.
what do i read next?
luckily, my friend downloaded a great new book on my ipad for me.
called
the happiness project
i will be starting it tonight (if i can stay awake).