it was
pouring
all day today in LA.
these are the days i want to snuggle by the fire, watch movies, and stay in my pjs from
dusk to dawn.
(didn't happen but the thought was nice)

my friend B sent me this picture of her dog today.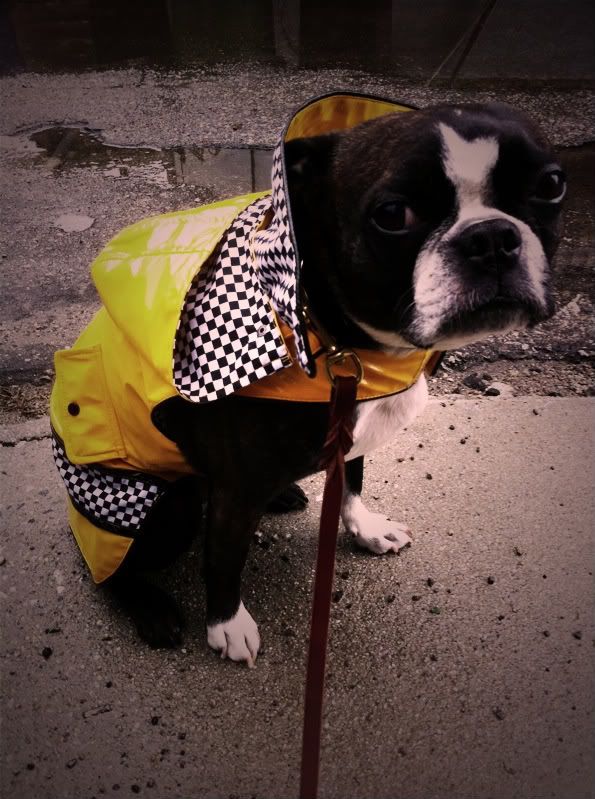 can you say, cutest face ever?
my favorite little boston and her little rain coat.
sassy little thing isn't she?
i love the rain just because of pictures like this.
just priceless.
thanks B for the pic!
made the rain a little more enjoyable!!