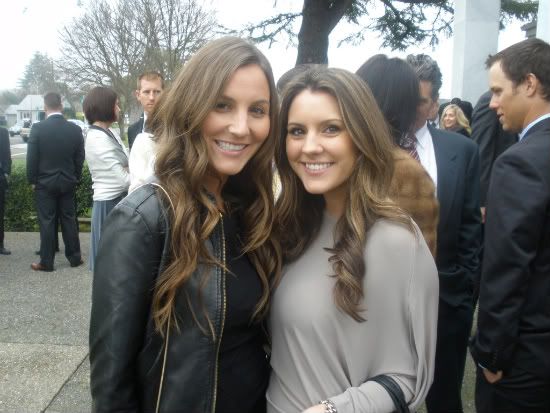 i hope you all had an amazing weekend - i sure did!
brother bear and i went home for a quick visit - and to celebrate the Gemma's wedding.
let's just say the wedding was saturday and i am still hurting.
note to self: me + champagne are no longer friends.
my favorite new yorker (i can say that now since she lives there)
came to town for the wedding as well.
hottest date ever, right?
we danced our booty's off and i am pretty sure i haven't laughed that hard in a long long time.
i adore her family to bits.
and of course my amazing family as well.
lots to do. but then again, when do i not have lots to do.
ps. p90x update - brother and i did a great workout on Saturday together.
mom got to see first hand how crazy we look in the living room.
sunday was a day off. thank goodness because that hangover didn't look good on me.