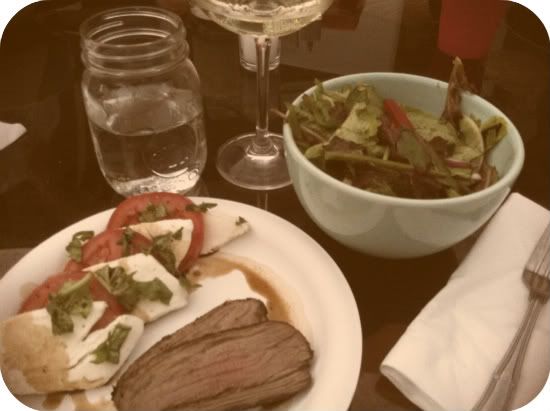 yesterday i returned from a 3 day mini vacation in SD for the 4th of july with some friends.
i had 400 + emails waiting in my inbox to sort, so the roommates and i made tri tip on the BBQ and caught up on our weekend while i sorted emails. it's going to be a long week but worth every day i spent at the beach soaking up the sun. i am making plans to not make plans this entire week so i can catch up on life, work, and detox mode (starting today of course, hence the much needed last glass of wine).
enjoy your wednesday everyone!!