i was honored to be chosen over on
the short and sweet of it's
blog for their holiday wish list series. check out their amazing blog
here
if you don't already follow them!
this year's wish list was pretty easy to pick because most of the items that i had been eyeing for a while i placed on
pinterest
. thank god for that, right?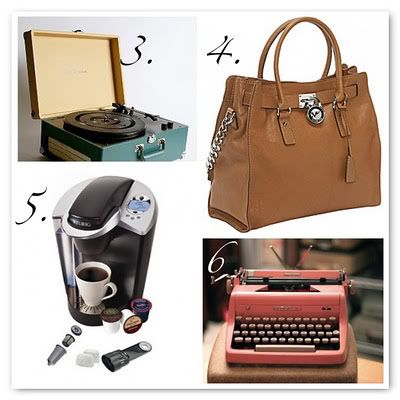 1. cute booties like these ones.
2. kate spade iphone case. (i might have gotten this for myself last week because i loved it so much) why not?
3. vintage record player.
4. michael kors purse. i die.
5. keurig coffee maker. obsessed much?
6. vintage type writer.
ps. i know i have been really bad at blogging lately since i have been traveling for two weeks for work, play, and holiday. but i am back, and big things are in store... stay tuned.