lion park.

today was
day 13
.
really?
13 days in Africa.
crazy right?
we headed to the
lion park
this morning, then a busy afternoon of work and fun.
the lions... oh my amazing.
my throat felt better today.
only
baby knives
today.
tomorrow they will be gone.
fingers crossed.
just in time for the US team to kick butt!
i'm going to break the day down by pictures.
it's much more fun that way right?
here goes...
the biggest lion i have ever seen: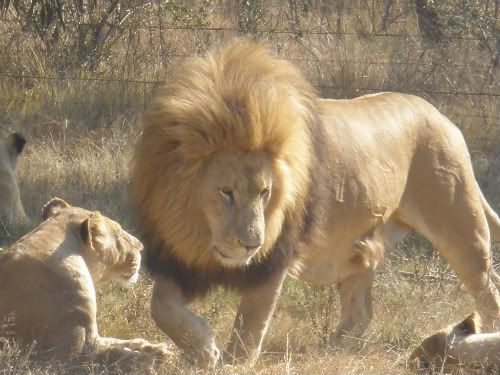 this lion stalked our car then jumped on the side (not scary at all.... sarcasm?):
cutest baby cubs ever: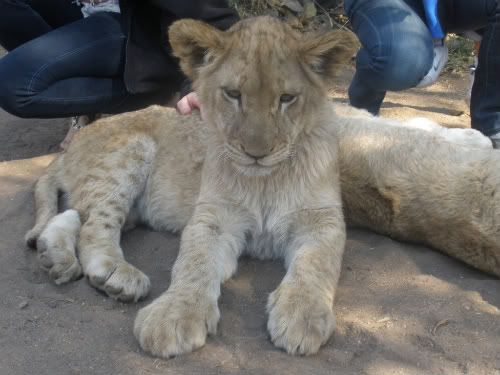 i love giraffes:
this makes me feel claustrophobic:
Melrose Arch World Cup entertainment/screen: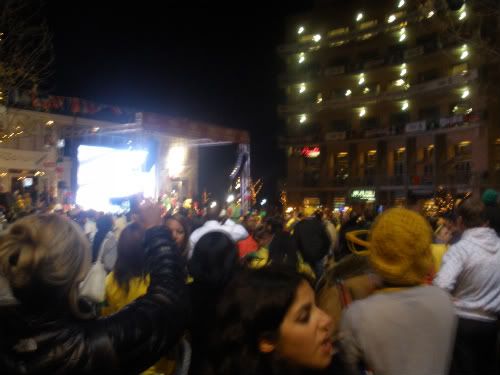 the best pizza & wine place in South Africa: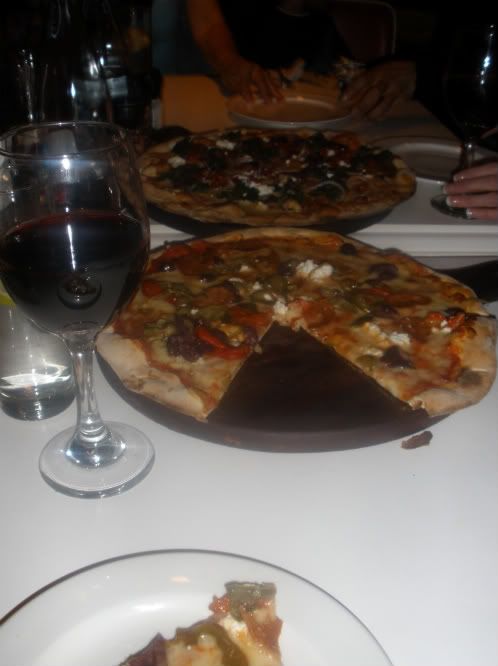 family lounge watching the games (South Africa vs. France & Argentina vs. Greece):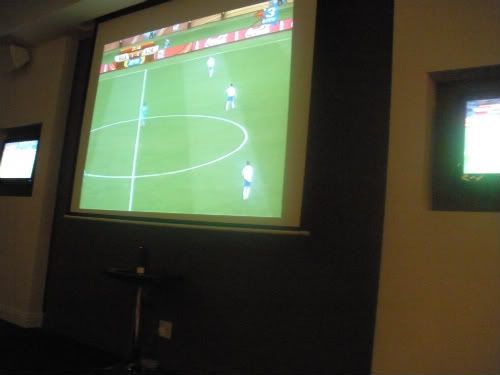 Our day was definitely a good one (Example, Kristy pretending to be passed out on the floor):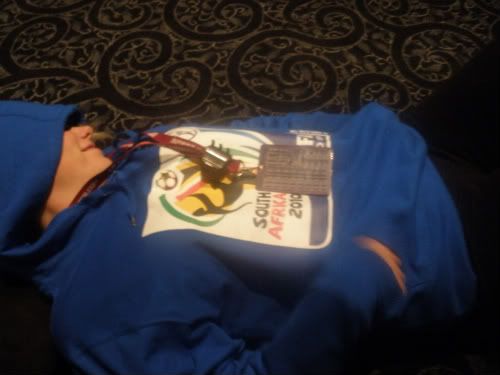 day 13. success.

ps. US Embassy tomorrow for a BBQ!!
then
USA
game.
no big deal.
i am so excited.
go USA!