Regeneration.
Hi Jen's blog family, this is Danielle...
the partner in crime for the African adventure and Jen's first, official guest blogger!!!
(I'm a bit nervous, so please, be kind.)
Last night was the England vs USA game and the energy was
AMAZING
!
We got back to the hotel around 2:30 AM and we're still buzzing with excitement until 4 AM...a little tired today to say the least!
Day 4.
Today we woke up a bit late (
Jen DIDN'T workout
......do you hear that...it's the sound of pigs flying.) After a late and great breakfast we were ready to eat again.
Seriously.
We headed out of our nice little hotel
(pics below - day 1, I think)
and ventured the streets of Melrose Arch. Somehow, someway we found ourselves watching a futbol game and enjoying a
nice, big glass
of
red wine
.
(I'm making our hardworking girl enjoy herself, dang it!!!)
After some amazing fries, tasty pizza and lots of laughter we headed back to our hotel. We watched a bit more futbol - it's the
world cup
...it's kind of the only thing on - and now it's time for SLEEP.
4.5 hours of sleep is good but not enough when the possibility of having to out run a lion looms...shoot, maybe I'll hit the gym with Jen tomorrow...
That's all from me, I know I'm not as good as our girl so thanks for letting me ramble!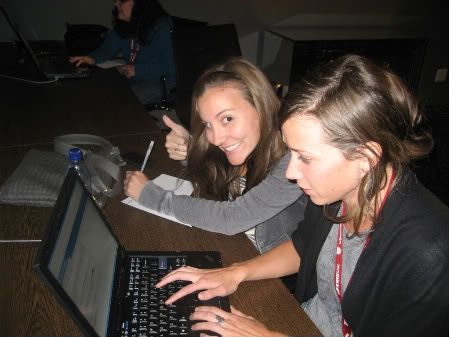 (I'm in Africa...please don't judge my hair, face or outfit...Jen's giving me the approval.)


This is me, in Africa (crazy i know) saying Goodnight,

Dani