Safari.
today was
day 7
.
it's crazy to think i have been here a week!!
today went like this:
7am bus load.
3 hour drive to our safari destination.
10:30am safari starts.
i will have to upload the COOLEST photos later when i get back to the States.
(these photos i took before my camera died. and the really good ones are on my phone)
but i did take a FEW from my camera that i will post now.
some pics below of such an amazing experience.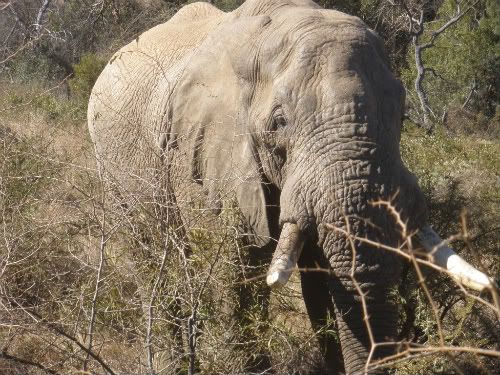 when the driver says
"if he comes close, stand still, and no sudden movements"
makes for a definite panic attack moment.
it was surreal.
i thought to myself...
"i'm in South Africa, and there's an elephant a few feet from me who's just walking around"
no biggie.
me & Dani (and my cute Safari jacket)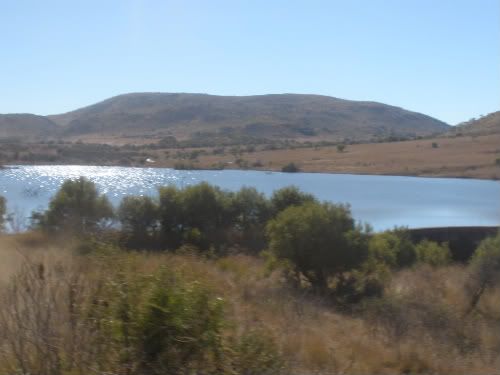 One of the many pretty views.
after our safari we came back, showered, had a nice glass of wine and watched the
Uruguay vs South Africa game in the family lounge.
what a heart breaker for SA.
tomorrow I will be going to the Argentina game so I can watch Messi first hand.
i am starting to think i may never want to leave.