dream a little dream.
one of my favorite kiddie blogs -
modern kiddo
posted this.
this is seriously just so stinkin cute. and creative.
major props to mommy Adele.

while baby Mila is sleeping Adele sets a "scene" around her child.

aren't these just the cutest?
when i have children (someday) i will be doing this.
you may even get this in your mail for valentines day and my baby will be playing the part of cupid?
just an idea.
(too soon? hey, a girl can dream)

a little ray of sunshine: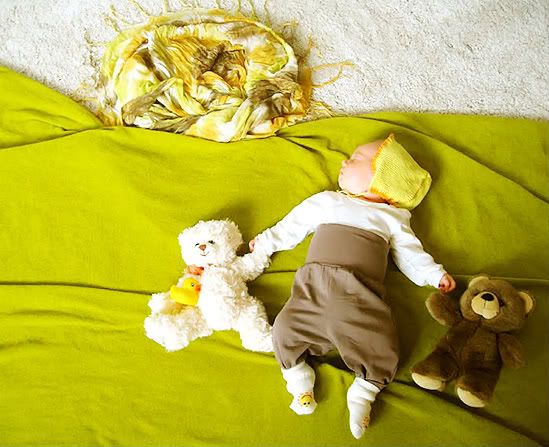 attack of the 50 foot baby:

candyland:

meet me in outer space:

surfer baby:

Adele is so creative and quite the little artist.
check out her website asap because these were only a few!!