fall.
is it seriously fall already? how did that happen? well, technically it's not until September 22nd (or that is was google said) but i am going to pretend it is anyways. it's cold in LA, and that is weird. i think summer forgot to hit the southern part of CA this year. oh well, there's always next year.
i am still on quite a high from Vegas. a fun high. because i don't do drugs, so obviously not a high high.
moving on....
i am really into yoga these days. mainly because lulu lemon (my all time favorite yoga apparel place) has free classes. i mean, it's the least they can do since their clothes are so darn expensive. we had class a few weeks ago on top of a swanky hotel in Manhattan Beach. rooftop view of the ocean. even i was into it (let's face it, how can you not be with a gorgeous view) my zen was on it that day. i want to be able to do this one day......... or at least have this gals figure. i die....
my 2 friends and i will be moving into the cutest place ever on September 24th. you should probably mark your calendars, and send me something fun in the mail (at our new address) just sayin..... it's adorable.
i am seriously looking into investing in a camera. like a blogger lover camera but obviously not a professional photographer camera. there is a big difference. so if anyone knows of one, or where i should start the search.......... i am all ears.
i went by borders yesterday to pick up the new martha stewart magazine. i couldn't believe i forgot it came out this week! silly me. thankfully my friend let me know. already read it twice
.
i color coded my way through an entire notebook this year (it's only September!) and i already needed a new one. don't worry, went to papyrus and got 2 for the price of one. so cute. already wrote this weeks to-do's in it. there is always much to be done in my world. i saw this and thought it was appropriate.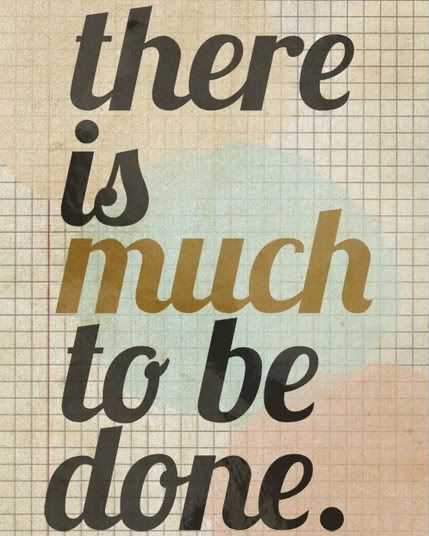 the last season of Oprah starts next week. i am thinking about taking a half day to mentally prepare. i don't even know how i am going to sleep sunday night. (mom, obviously i will be working hard on monday and not taking a half day - i mean, that's what tivo is for)
then glee and greys all in one month. shucks, i haven't really watched tv all summer. in fact, i have read 6 books instead (i will pat myself on the back, thank you very much) but i just can't NOT watch those 3 shows. who does that? not me. in fact, i might host a glee party. bring your dancing shoes.
my birthday is tomorrow. my 25th to be exact. i can't believe i was born 25 years ago. where has the time gone? i feel like 25 is my year, and if it isn't i am going to take it as MY year. i need it. in fact, i am officially declaring this will be the best year of my life. i am going to put it out in the world...................... that's for you lottery.......... you hear me? best. year. ever. not that money would make me happy. but i sure would like to retire my mom this year. come on lucky lotto!!!
for the people that say, i hate getting old.............. well, i love it. i mean, i think 25-30 is just so fun! and i haven't even started day 1 of my 25 yet. oh boy oh boy.
lots to look forward to, and lots to be thankful for.
it's days like today that i know my family is proud of me. it's days like today that i know my dad is smiling big.
hopefully you are all having a

happy day.