Fun Photo Friday - Guest Blog Birthday Edition!


Guess who turns
25
today?!
That's right - the blog-master herself - Jen Robin.
Seeing as though it is her birthday and she works 24/7, I decided to give
her a break and take over the best blog on the Net.
Not a bad gig, right?!
Well, usually fun photo Friday is reserved for a picture that makes us laugh
or tells a story about what's going on in Jen's beautiful mind that day.
However, I don't like to play by the rules and I don't think it's fair to
have only one picture.
If you know Jen, you know she cannot be described in
only one word and her infectious personality and love for life cannot be
defined by any set of words contained in a dictionary. Thus, Fun Photo
Friday consists of a plethora of pics for your enjoyment. She probably
doesn't want most of these on her blog, but guess what, it's my blog today
so I get to do what I want!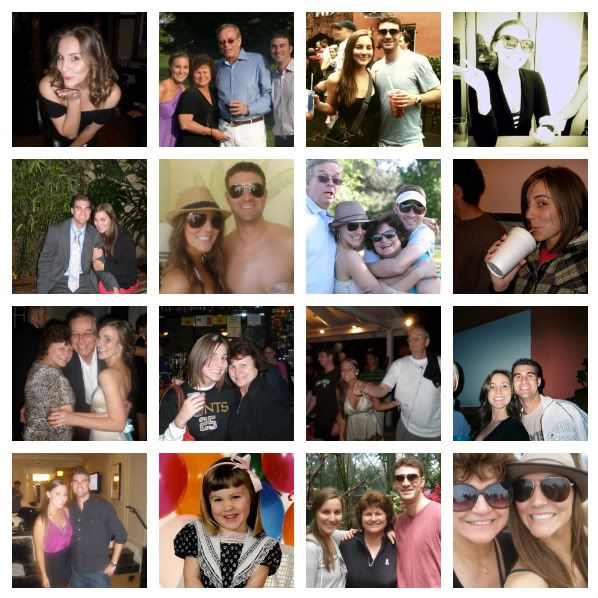 On a day like today, we should all take a moment and appreciate the fact
that this little lady is a part of all of our lives. I can tell you from
personal experience, Jen smiles brighter, laughs harder, dances crazier,
texts and emails faster, gives greater, and most of all loves endlessly more
than most of us can ever imagine or dream. Here's to you Jen on your 25th -
may all your dreams become a reality and please keep on smiling :)

Love you more than you will ever know,

Guest Blogger.


p.s. I am assuming everyone knows who I am but you still have to guess or it
wouldn't be as fun!