CADBURY EGGS IS BETTER THAN WINNING THE MEGA MILLIONS.

okay, well not exactly.
but this is why it is important to have a best friend.
to me, eating delicious cadbury mini eggs are like

winning the lotto

.
let's not get crazy here - it's not the same as the $355 million i could have won yesterday,
but maybe the lotto under $100.
my BFF chelsea went to the store yesterday and texted me a picture of mini cadbury eggs.
letting me know that they are in stores!!!
i love good friends. they know you all too well.
but um seriously, they are back?
that

NEVER

happens before spring.
in fact, i am pretty sure i know down to the day when they arrive in store

(gross, i know)
it's like i

won the lotto yesterday.
remember my obsession with them?
then you can tell me

"thank you"
i even still have my

cadbury egg jar

.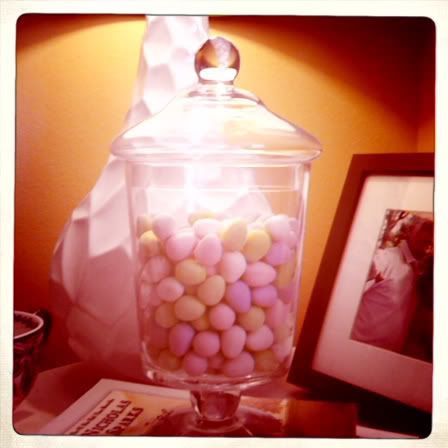 you know where i am going today.....