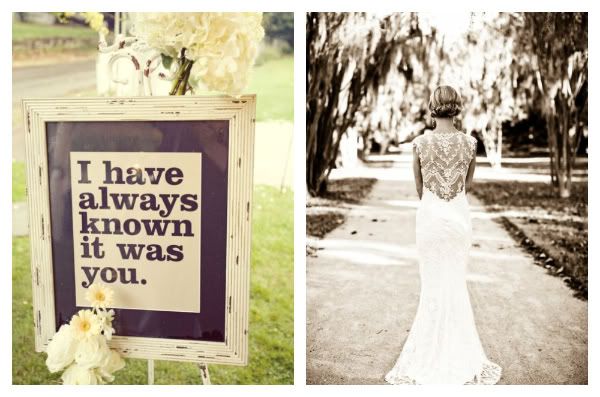 most of you know that i love planning weddings!
i was either meant to be a wedding planner or i was one in another lifetime.
i am working on a few friends weddings for this year and everyday i find more and more amazing
inspirations that i want to incorporate in my own wedding one day.
i started a "secret wedding book" years ago for when my friends, family, or when i get married.
lately i have been thinking about publishing it one day.
i go to book stores and scroll through the wedding section and let's be honest... my book would be better.
so many ideas, so many fun contacts, and so many great to-do lists for people who are overwhelmed daily.
if any of you readers need a few contacts for vendors, cakes, invitations, etc.... please email me for details! i am more than happy to help!!